We believe that Scripture teaches that the family is the foundational building block of culture and the Church.  The family provides the foundation for the birth, growth and nurturing of the individual.  Unfortunately, recent statistics show that there are not many differences between a "Christian family" and a "secular family."  Families of faith have become weak and, therefore, the Church has lost much of its vitality.  It seems that Christian families have become conformed to the likeness of the world rather than to the likeness of Christ and his designs for the family.
But- to God's praise and glory, he has provided designs for all aspects of the family through his Word and by his Spirit!  We want to discover God's blueprint for the family and help Christians reclaim his design for their family.  We want to assist and equip followers of Christ to build strong families on the principles of Scripture.
There will be many tools that are used to help focus people on what a God-honoring family is supposed to love and pursue.  Our mission is to "discover together God's blueprints for the family, reclaiming his design for the family and to build strong families on the foundation of Scripture."
Please take advantage of the resources and events that you find here.  If we can ever assist you in any way, please contact us at: family@thesanctuaryfellowship.com
There are 25 Essential Marriage Skills for marriage satisfaction.
Following them = Thriving marriage
Rejecting them = Dying marriage
Though couples experience different symptoms, such as anger, resentment, and withdrawal, the root of these issues is almost always the same: violation of these 25 Essential Marriage Skills.
Unfortunately one-hour counseling sessions just don't offer enough time to develop these skills or heal the damage done from violating them. When couples bring painful issues to the surface without enough time to resolve them, these couples actually re-activate these old wounds and go away feeling worse than when they came! Leaving a counseling session with unresolved agitation tends to create more conflict among couples—not less.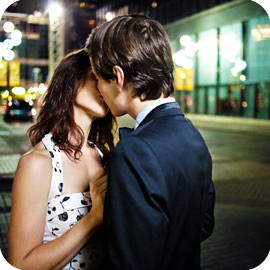 The Two-Day Marriage Clinic™, facilitated by Karl Elkins, eliminates this problem by addressing issues in a concentrated, two-day format. It's equivalent to receiving 18 weeks of counseling in just two days. This format allows time for each partner to be heard and to actually resolve each issue that rises to the surface.
Details
The Two-Day Marriage Clinic™ is held on Thursdays and Fridays from 8:30am to 6:30pm on Thursday, and 8:30am to 6:30pm on Friday. We currently hold the Two-Day Marriage Clinic™ in Houston and Dallas. Upcoming dates and detailed location information are shown below for each city.
When?
July 5-6 (early registration ended June 20, 4:30pm)
August 2-3 (early registration ends July 18, 4:30pm)
September 6-7 (early registration ends August 22, 4:30pm)
October 4-5 (early registration ends September 19, 4:30pm)
November 1-2 (early registration ends October 17, 4:30pm)
December 6-7 (early registration ends November 21, 4:30pm)
Where?
Courtyard by Marriott Houston Westchase
9975 Westheimer Road
Houston, TX 77042
(713) 784-3003
Interactive Map and Directions
Contact Emily Ott at the phone number above or emily.ott@ihrco.com for a special rate on your hotel room, possibly as low as $69/night. Or you may use the following code when making your reservations: CWCS.
Cost
$199/person ($398/couple) with early registration
$229/person ($458/couple) with regular registration
Some health insurance plans may cover group counseling (more insurance information).
How Do I Get Started?
Do you have questions about the Two-Day Marriage Clinic™? View our FAQ page for a list of answers to the most frequently asked questions we receive. Or just contact us by phone or e-mail.
Ready to sign up for the Two-Day Marriage Clinic™? You've got two options:

Online Registration Form


Print/Fax Registration Form
You must have Adobe Acrobat Reader installed to view and print PDF files. If not installed, click here to download.